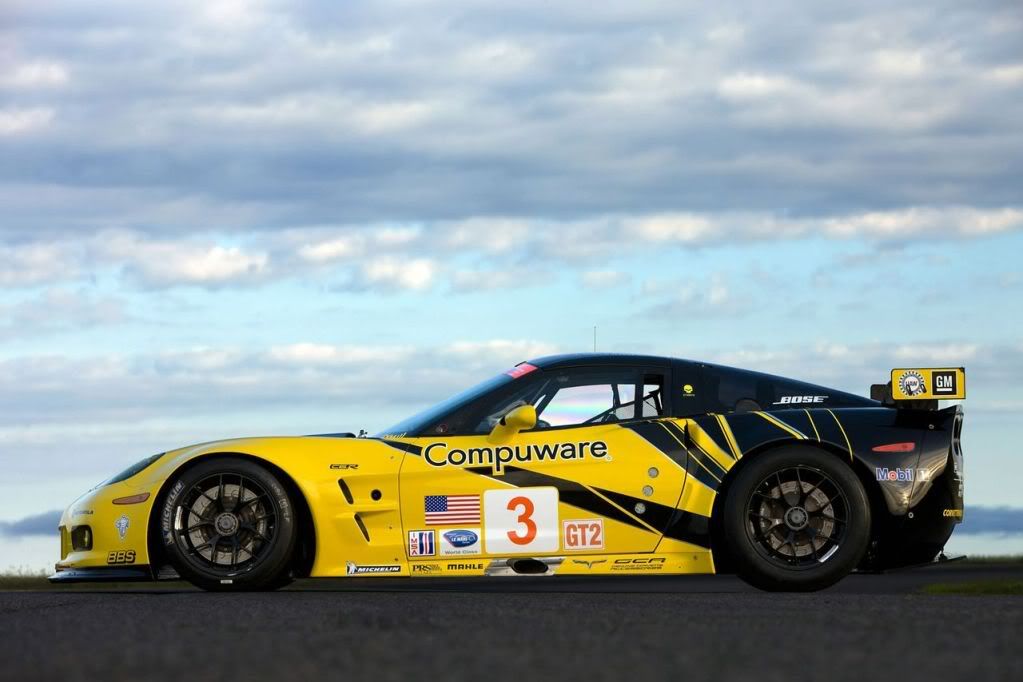 2 for 2 on GT2 podium finishes for Corvette.
To get it, Mr. O'Connell took opportunistic use of Corvette braking power vs the Lizard Porsche [weight transfer for the 50/50 balanced vette is better than the rear-engine / pendulum-inspired 911]. JO finished the job NFL-style - pushing his weight around to make a hole.....for himself.
Other observations -
* Both #3 and #4 put in 2:09.7 best race laps, proving both teams got the max out of both C6R's. No other GT2 team has 4 drivers that are ALL the best @ their craft.
* As per above, hats off to the P+M team for putting out identical race-prepped cars [Rahal's BMW's were 0.5 sec off each other, the Lizards - 1.3!].
* Best Race laps were BMW - 2:08.7, Porsche - 2:09.3, Ferrari - 2:09.4. Surprisingly [maybe not with the micro-restrictor feeding the mega-6L motor], it looked like top end was the Corvette gap.
* FIX THE YELLOW FLAG RULE - to allow ALL classes to race the entire race. This 2hr 45min 'thing' was over 20 minutes in with the GT2 field-splitting yellow. While ALMS assures all a new rule is under review, BBV says BS - Fix this "for the fans" ASAP.
* The Corvettes just look flat-out purposeful mixing it up with the euro-exotics.
BTW - Where is that Jaguar GT2 that was promised?
On to Mosport with all its blind corners.
There, JO and team can work on their surprise passes even more!