That car has the most interesting exhaust I've ever seen.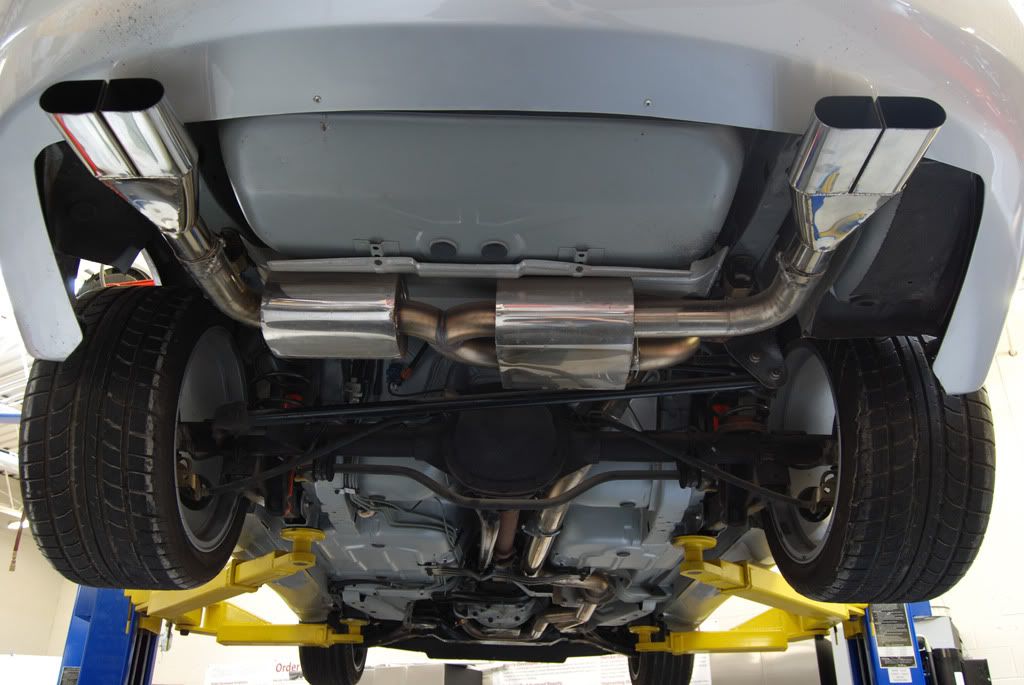 I was scratching my head for a long time, and had to ask the company selling it whether it was 2 mufflers or 3. It's 2. I've never seen a Camaro double muffled before, it's pretty darn innovative!
From what Anthony and I have discussed, there were probably only three cars that had this set up. The SNAT 500, Cobrabob's old SNAT 450 Camaro which no longer has this exhaust, and a silver C8 race car. That's the only ones we know of unless something else comes up.